Kelsey Armstrong
Graphic Designer &
Creative Marketing Professional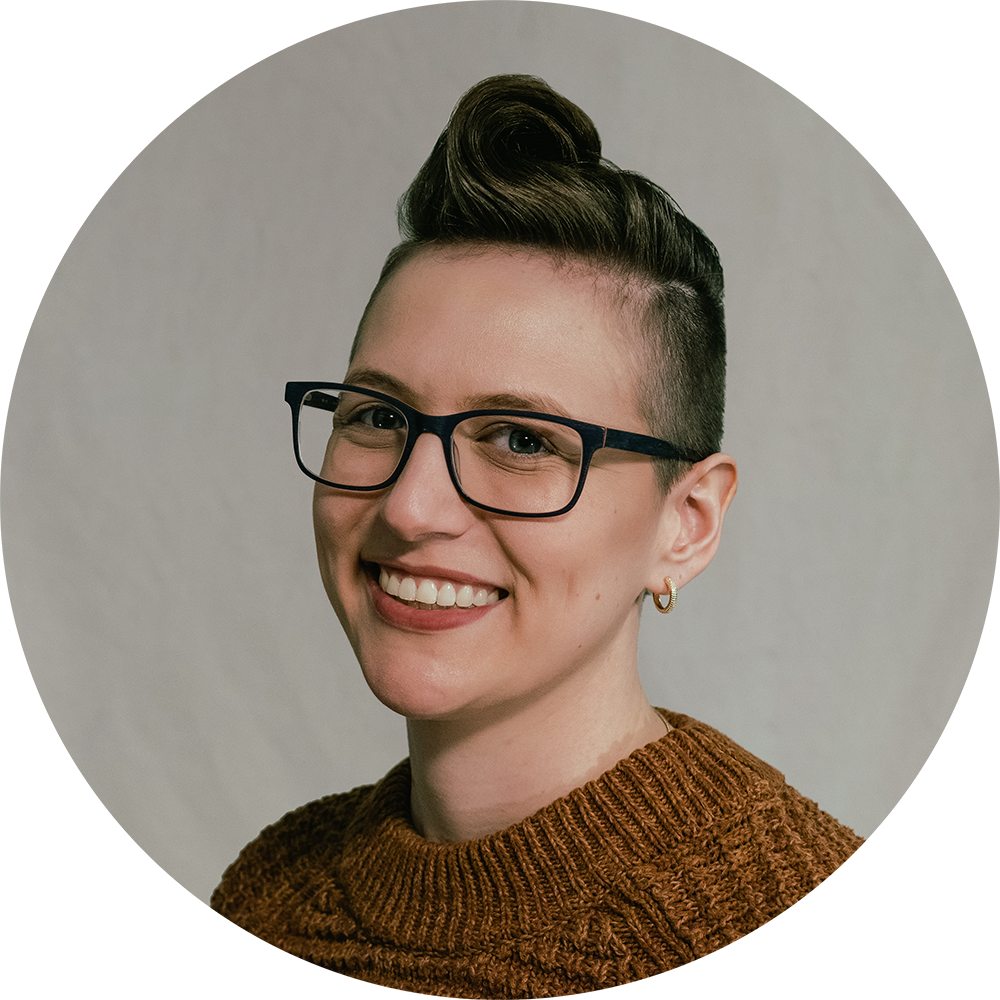 When it comes to the marketing "P's," the promotional mix is my area of expertise.
I've endeavoured to work with graphic and web design as long as I can remember; I even wrote this as my "dream job" in third grade. My love for design goes way back to elementary and middle school where my hobbies included things like making pixel art, designing brochures for made up companies, coding MySpace templates, and making very gif-heavy websites.
In high school and college I began to focus my hobbies and work in the Marketing and Advertising realm. I graduated in May 2014 from Rider University with a degree to reflect all of these interests, and consequently have been perfecting and expanding these skills for over 10 years.
I started my career in the marketing department of a rapid diagnostics company, all the while getting my feet wet with some side freelancing. In 2017 I took the leap into full-time freelancing, and can't imagine ever turning back.
Why Me?
A better experience.
I am able to provide you with a personal, unique, and affordable experience that an agency would be hard pressed to compete with.  I am personally committed to delivering stunning results and making every part of the process as efficient and effective as possible.
Skills
Software
Expert: Photoshop, InDesign, Illustrator, PowerPoint, Word
Advanced: Lightroom Classic, Adobe Acrobat, Google Analytics & Search Console, Google Tag Manager, WordPress, HubSpot, Act-On, Mailchimp
Proficient: Premiere Pro, Audacity, Excel
Beginner/Learning: InCopy, After Effects, Audition, Reaper, GameMaker Studio, Unity, Unreal, Android Studio, Blender
Process
10+ Years: Graphic Design, Web Design & Development, Social Media Marketing, Photography, Image Retouching
5-9 Years:  Video Editing, Advertising, Copywriting, Media Planning, Inbound Marketing & Content Creation, Email Marketing, SEO, CRM, IMC, Project Management, Campaign Planning
Language
Fluent: English, HTML, CSS
Learning/Dabbling:  Spanish, PHP, JS
Education & Work Experience

Self Employed
Creative Marketing Professional & Graphic Designer
2014 – Present

Robert Half / The Creative Group
Graphic Designer
Jul 2017 – Jan 2020
Alere, Inc. (Now Abbott)
Marketing Associate, Infectious Disease North America
Mar 2016 – Mar 2017
Marketing Associate, Virology Solutions North America
Jun 2014 – Mar 2016
Marketing Intern, Virology Solutions North America
Jun 2013 – Jun 2014

Rider University / Lawrenceville, NJ
Bachelor of Science in Business Administration
Sep 2010 – May 2014
GPA: 3.90/4.00; summa cum laude
Majors: Advertising, Marketing, Entrepreneurial Studies
Minors: Graphic Design, Multimedia Communication & Web Design
Want more information?
Drop me a line
I am based out of the lovely Bordentown, NJ.
Through the power of technology, I am happy to serve clients across the globe.